Regardless of where you published, I have a team of Personal Marketing Assistants ready to work with authors who want personal, one-on-one support.
An Outskirts Press Personal Marketing Assistant is available to work with you via email and phone to promote your book in accordance with your plan and goals.  This option may be purchased in 5 hour blocks of time.  We recommend the first 30 minutes be spent on the phone with you going over your marketing plan and defining a list of clear objectives for the Personal Marketing Assistant to assist you in your promotional efforts.
More time can be devoted to phone consultation as deemed necessary by either you or the Personal Marketing Assistant.  Time is billed in 15-minute increments and a running time sheet is made available to the author throughout the process.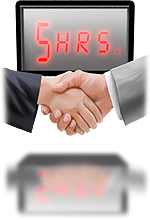 Meet Caroline, One of the Outskirts Press Personal Marketing Assistants
Getting started is easy! Click here to start working with your own Personal Marketing Assistant and get the marketing support you need to promote your book!
Outskirts Press, Inc. offers full-service, custom self-publishing and book marketing services for authors seeking a cost-effective, fast, and flexible way to publish and distribute their books worldwide while retaining all their rights and full creative control.
For information: www.outskirtspress.com
Visit our blog: http://blog.outskirtspress.com
Follow us on Twitter @OutskirtsPress